My Keto-Alkaline™ Diet, also referred to by me as my "K-A lifestyle" (Kick-Ass!)…really makes me feel fabulous…and I want that for you, too.
So this blog is to remind you of many great – and FREE – resources on the topic.
First, I'll provide you with the links to five informative blogs that will help you understand and implement an amazing diet and lifestyle transformation!
I will also answer a couple of common questions regarding getting started on a Keto-Alkaline Diet. These are questions I routinely get in my hormone reset and detox programs. In future blogs I will try and continue answering additional questions, so do feel free to email my team at any time and ask YOUR questions, too.
AND…I will also provide you with some very helpful Keto-Alkaline and detox tools! So excited to help you get going…
Why I created my Keto-Alkaline Diet
It is the best way I have found – in years of research and years of working with women and men on hormone reset and detox programs – to get healthy and become a highly efficient fat-burner. What's not to like about that?
So here are five helpful blogs that cover the topics of alkalinity, ketogenic diets, and the power of combining the two diet and lifestyle prinicples together (if you are new to the subject I'd suggest reading these in the order shown below…):
Some great tools to help you kick-start your Keto-Alkaline lifestyle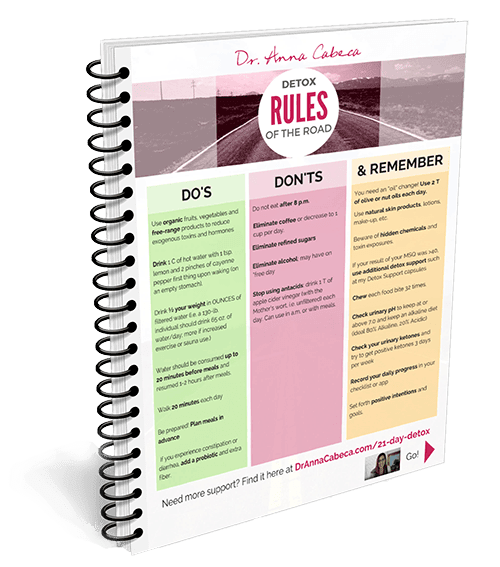 Test, don't guess! Use my Keto-Alkaline test strips to measure your progress…so important. You can use these test strips to test you pH and your ketones. I use these in all of my programs and participants find them incredibly helpful.
Try using my Keto pH app! Keto pH is an app that I developed as part of my Magic Menopause program. It will help you track and record your pH and urine Ketones. The thing I love about this app is that it also tracks other aspects of your lifestyle that affect your alkalinity…my program participants just loved this app. It was shocking to some of them how much of an impact "little" lifestyle decisions made on their measurements!
You can try it for FREE.
iPhone users, you can download the Keto pH app here.
Android users, you can download the Keto pH app here.
Frequently Asked Questions when starting Keto-Alkaline
How do I test my pH to see if I am alkaline?
Allow the midstream of urine to saturate the test strip and then set it on a tissue or counter or hold for 60 seconds. It can be held flat or upright, ie.the top color vertical.

pH is the second band down and the ketone test is the top test.

Your urine pH should be in the 7-8 range in the morning (It may take a while for you to get there! So don't fret!)

Dehydration can impact your pH, as can poor sleep.

You want to create your baseline…and then track what happens as you eat differently and make other lifestyle changes.

Remember you are measuring your urine pH level, not your blood pH!

Use the chart to determine your pH (and ketone) measurement

   

 
What should I be drinking to help me remain alkaline?
First of all, hydration if really important (for getting/staying alkaline and for overall health!)

Water is really the best thing for you to drink! However…

Stop drinking water at least 20 minutes before you eat, and wait at least 20 minutes after eating (if eating something watery like soup), or wait at least 2 hours after eating if eating a high protein meal. This helps with your digestion

Do not drink water during your meal as it dilutes the enzymes you need to help you digest your food.

Use filtered water. Please do  not use bottled plastic water (that may leach chemicals).

Mineral water can be used.

Track the amount of water you drink using your Keto pH app. Most people don't realize how deficient they are!

If you need a little energy boost…instead of reaching for something with caffeine (acidic), try my Mighty Maca Energy Elixer. Just put a tablespoon of Braggs apple cider vinegar (unfiltered) into a glass of your Mighty Maca (1-2 scoops), 1 teaspoon organic lemon juice, 1 cup filtered water, mix and…get going!
If you can't seem to get alkaline no matter what you eat!
Don't panic…it sometimes will take a while…you need to figure out what is going on with your body!

Some things that may interfere:

Dehydration

Stress (yes! so important to tame that cortisol!

Inflammation (a common trigger is alcohol…)

Food sensitivities (the reason we go on an elimination diet during my programs!)

Poor sleep

Certain medications

Blue light? Late night electronics

Toxic emotions, negative thoughts

Yeast overgrowth

Skin or cosmetic products, toxic cleaning agents (this is why I'll be recommending a wonderful organic skin care line to you next week…stay tuned for a special gift you can get that includes a wonderful guide on toxicity in your home)
Read through my blogs for some hacks and tips on how to get and stay alkaline, and how to be successful on my Keto-Alkaline Diet.
And please share your journey with me! I'd love to know how my Keto-Alkaline Diet works for you!
(and stay tuned for info on that lovely skin care promo that I mentioned earlier!…this is not, alas, my Sexy Younger You skin care line…I had to move on from manufacturing that so that I can focus more on Julva, my new feminine cream… but I needed a new skin care line for myself, so found a wonderful one…now I'm using many of their products on a daily basis…more next week!)