The Girlfriend Doctor, Dr. Anna Cabeca
Eliminate Your Awful Menopause Symptoms In 8 Short Weeks And Be Virtually Guided By The Girlfriend Doctor

Hi Girlfriend,
If you've had it "up to here" with menopause...
   The uncontrollable bloating, swelling, and weight gain,
   The sleepless, sweaty nights,
   The annoying brain fog and bad moods,
And if you're ready to experience...
   More smiles and less frustration,
   More control and less cravings,
   More faith and less fear,
In short — if you're ready to enjoy life again...
Then I want you to know that I get where you're coming from because I've experienced the misery of menopause — not once —but twice!
The first time was so excruciating that... 
"I Begged God To Take Away My Life"
My nightmare began on a peaceful Sunday afternoon at home after church with family and friends.
Nothing about the day indicated my life was moments away from changing forever.
I went into the bathroom for a few minutes, and after I came out, I could not find my 18-month-old Garrett, who rarely left my side.
I panicked, looked everywhere, and then a horrifying thought hit me...
The swimming pool!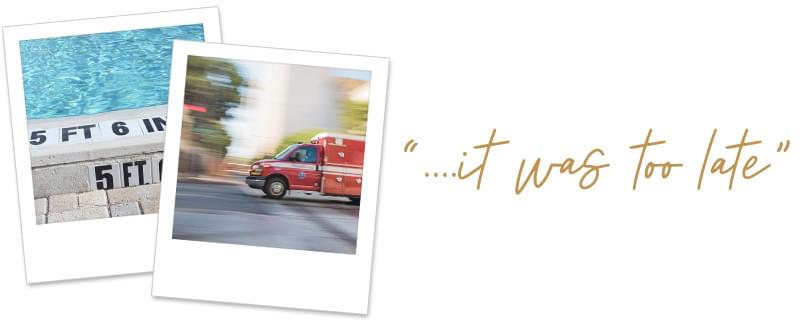 I dashed to the back of the house to the pool and there he was, my beautiful boy, face down in the water.
He was rushed to the hospital and they tried everything they could to bring him back, but it was too late.
As any mother would be, I carried around a deep, relentless grief.
"The Resulting PTSD Catapulted Me Into 'Premature Menopause' At Age 39"
My breast milk dried up instantly.
Then other crippling symptoms appeared — like weight gain, hair loss, joint pain— and worst of all, infertility.
The brain fog and depression made it nearly impossible to handle the demands of being an on call, round-the-clock OBGYN.
So after handing my medical practice to a trusted colleague, I took a year off to go around the world on a healing journey with my husband and 3 daughters.
During my travels I sought out the wisest, most experienced healers on earth — from Amazonian shamans to cutting-edge medical specialists in Europe — and I learned how food and sleep and stress have a profound impact on our health. 
During my year of travel, when I was active, eating healthy foods, and learning healthy ways to reduce stress...
"I Lost The Weight, My Hair Grew Back, My Depression Lifted and I Wasn't in Menopause!"
Plus I was able to conceive and give birth to my "miracle baby" Ava.
My life was completely changed by what I had discovered about women's health, and I was on fire to share it with the women I was treating in my practice.
My patients saw great results when I started running them through the same protocols I'd used to heal myself...
Moods stabilized
​Bloating decreased 
Sleep and energy improved​
Mental health increased​
Hot flashes all but disappeared​
Sex lives flourished
Focus returned
Everything was smooth sailing for almost a decade and then...  
"I Found Myself Navigating The Rough Seas of Menopause For the Second Time At Age 48"
The symptoms were subtle at first — brain fog, difficulty concentrating, and lack of motivation.
Eventually my clothes started feeling tight, so I stepped on the scale and sure enough, I had gained 10 pounds.
10 pounds quickly turned into 20 pounds… and the scale kept going!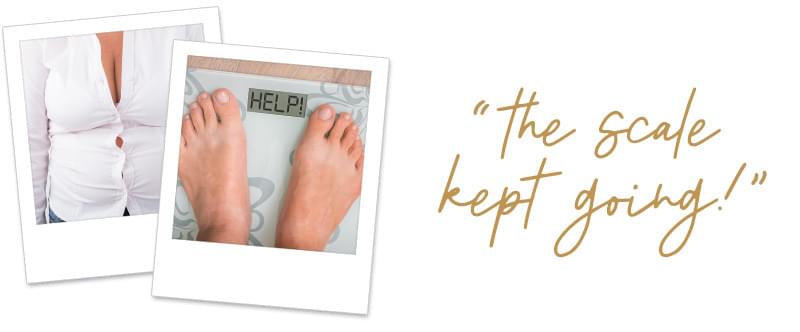 I wasn't too worried because I always knew I could go on a ketogenic diet and that would force my body to burn fat for fuel. 
(After all, I had done this countless times when I needed to quickly drop a dress size or two)
But then I was surprised to realize that my usual weight loss tricks no longer worked once I entered menopause!
So I went into "medical researcher" mode to figure out why — and that's when I discovered something that would change the face of women's health forever.
The Secret To Losing Weight During Menopause
Video Transcript

Women over 40 have a harder time losing weight (and feeling great) because of the HUGE hormone shift that happens in the middle of life.

But I've figured out how to fix it with an improved version of Keto specifically designed just for women.

I call it Keto-Green.

The problem with the traditional keto diet is that it can actually upset your hormones.

All the high-fat foods that people regularly eat on Keto — bacon, butter, pork rinds, cheese, even protein bars and most shake mixes — increase your body's acidity over time.

In the short term it can cause gastrointestinal discomfort, low energy, and moodiness— which makes going Keto unpleasant... and hard to sustain.

But in the long-term being too acidic can lead to:

Decreased bone health
Decreased lean muscle mass
Increased joint pain
Increased cardiovascular disease
And decreased enjoyment and desire for sex

We want to stay FAR AWAY from all of those things!

So this is why I've tweaked and tested the traditional Keto diet to perfectly fit the female hormone profile.

I call it Keto-Green and here's how it works...

First you get alkaline — that's the OPPOSITE of acidic — and it's the biochemical state that your body was made to live in.

But all the junk food, toxins, stress, food intolerances, medications, EMF, and even blue light exposure from screens can all push us into being ACIDIC.

And ACID accelerates aging, so...

I want to get you alkaline ASAP — and in Magic Menopause I do this by having you eat lots of leafy greens, vegetables, bone broths, healthy oils, nuts, and seeds.

You will actually know you're alkaline because I'm going to send you my urine test strips that turn GREEN the moment this happens.

Once you've shifted alkaline then I want to put you into ketosis — the magical metabolic state created when you deprive your body of carbs and force it to burn ketones for fuel.

Ketones are the byproduct of fat-burning and they show up in your urine ... which means we can test for them.

I'm all about TESTING not GUESSING, so on my plan you'll know FOR SURE if everything you're doing is working because...

Your urine test strips will show MAROON for ketones and GREEN for alkaline.

And you'll really know for sure because after a few days of living Keto-Green the scale should start moving pretty fast.

In fact, it can move as fast as a pound a day for some women!

Now, staying Keto-Green isn't just about what you eat — though that's a huge part of it.

I've found that I can be eating perfectly, but if I'm under lots of stress, or not getting enough sleep, that can actually make me show up as acidic on the urine test strips.

That's why my Magic Menopause program focuses on so much more than just food including stress, sleep, toxins, and many other ways your alkalinity can get disrupted.

And when you're living Keto-Green you'll see changes that go beyond the number on the scale.

You may experience chronic joint pain disappearing...

Extra energy that allows you to resume your favorite activities...

Brain fog clearing to reveal your sound, sharp mind of yesteryear...

Cravings being replaced with self-control...

Better sleep...

More self confidence...

Fewer hot flashes...

And your sleepy libido showing its beautiful face for the first time in a long time!

Your results may vary but...

These are all things we've heard from countless past participants so I wouldn't be surprised if they happen to you, too.
Over 1,000 Women Have Followed My 8-Week "Magic Menopause" Program for Keto-Green Living and Have Seen...
100% Lost Weight + Inches

89% Had Less Menstrual Problems

88% Had Improved Hot Flashes or Night Sweats

82% Had Improved Skin or Complexion
Just Imagine...
Waking rested because you slept all night long

Loving the number you see on the scale

Enjoying plenty of energy all day long  

Gliding through life without aches and pains

Accessing higher levels of focus + productivity

Enjoying plenty of energy all day long  

Enjoying plenty of energy all day long  

Enjoying plenty of energy all day long  

Enjoying plenty of energy all day long  
We Achieve All This By Working on The 4 Reasons Why Women Feel So Miserable During Menopause
Haywire Hormones

When your hormones are out of balance it makes it almost impossible to lose weight or experience positive moods. So Magic Menopause is designed to address the root causes of hormone imbalance.

Runaway Inflammation

Inflammation leads to many of the ailments that plague you as you age. To feel better fast you need to quench the fires of inflammation, and that is exactly what Magic Menopause can help you do.

Too Many Toxins

Toxins are everywhere in today's environment. Some of these toxins have even been found to mimic female hormones. Magic Menopause will show you how you can safely flush out toxins to get your body back in balance.

Sky-High Stress

Sources of life-shortening stress are all around you. The stressors of your modern life aren't going anywhere anytime soon, so Magic Menopause is designed to help you enjoy the healing power of a happy mind.
These 7 classes are designed to help you transition through Menopause with grace, kindness, and joy...
Get the Magic Started

Discover the principles of health you'll need to create a magical menopause experience 
​Learn about the significant health benefits of alkalinity
​Receive guidance, tools and tricks to get into a peaceful, alkaline state
​Start easing your body into a fat-burning mode! 

Stay Keto‑Alkaline

Learn how to know for sure if your body is in fat burning mode 
​Know exactly how much you can "cheat" and still see results
​Discover how you can safely flush toxins from your body that have spent years trapped in fat deposits
​Reduce cellulite naturally without spending $1000's on lasers!

Discover Your Body's Wisdom

Learn how to decipher the subtle messages hidden in your hormonal symptoms
​Discover ancient systems for understanding your body's quiet cues for what it needs now
​Discern what is working for you and what isn't
Finally get that nasty menopause witch off your shoulder!

Give From an Overflowing Cup

​Learn how to optimize your daily routine to enjoy more energy
​Simple lifestyle changes you can make to finally get the deep, restful sleep you've been craving
​Small tweaks to your environment that can dramatically boost your energy levels
​Replenish yourself so you can serve others at a higher level

Live with Peace and Purpose

Finally get off the hormone roller coaster
​Feel better fast by encouraging your body to release more of the "love hormone"
​​Temper the "stress hormone" that can make you sick and learn how to defend yourself against it
​My favorite ways to experience enhanced spiritual attunement

Balance Haywire Hormones

Understand all the wonderful hormones that control your body
​Learn how you can create a beautiful, in-tune hormonal symphony
The real cause of most menopause related health problems and how you can protect yourself naturally without dangerous drugs and expensive surgeries
​Hormone disruptors - what they are, where they come from and how to get rid of them!

Keep the Magic Alive

Accelerate your results with the Magic Menopause Challenge
Find out how to troubleshoot tricky symptoms with advanced lab testing (most doctor's don't even know about this!)
Rules of the road to live by as you continue your Magic Menopause transformation
Magic Menopause Empowers Great Women (Like You) to Love and Serve at a Higher Level
"Love this Program"

"I was too tired to do anything, including being intimate with my husband. All that has changed for the better! My original symptom score was 48 and today I'm at 6. As an extra win, I've lost 10 pounds, and inches from my body. You'll love this program and won't want it to end!"

— Vicki O

"A Wonderful Experience"

"Magic Menopause was a wonderful experience! The program is chock full of priceless information and support. As someone who's had some big health challenges and some traumatic emotional experiences in the last 15 years, I've made some real improvements with this program and I truly believe I am now poised to live my life in a much healthier and abundant way. I am really grateful to Dr. Anna!" 

— Kelly J

"Lost Inches and Weight"

"Before I started Magic Menopause I was discouraged by frequent illness, memory issues, and stubborn weight, but I had no willpower to shift it no matter what I tried. Magic Menopause not only got my body back on track, it gave me my willpower back too. I have lost inches and weight and detoxed like crazy!"

— Heather K

"So Grateful"

"I am so grateful to you Dr Anna for creating this program & being the loving, caring person that you are. Thank you for sharing your wonderful wisdom with us in a simple way we can understand. You've really inspired me to continue the challenge to be my best self. I finally know how to eat delicious meals without gaining weight (I lost 10 pounds!) and I don't need to self medicate with wine anymore. Best of all, my relationship has improved tenfold. Thank you!"

— Mary Lynn R

"Thank You"

"I would like to express my gratitude to you, Dr. Anna, and all of your staff. I do not feel as hopeless as I did before and I'm really enjoying the process. I've lost 11 pounds so far and I'm excited to lose more. Thank you for allowing me to make this investment in my life and thank you for your investment into all of our lives."

— April P
Here Are The Program Elements I'm Going To Step You Through...
Weekly Video Lesson

At the core of each class is a 1 hour pre-recorded video lesson that teaches the core concepts for that week. The lessons are also provided in audio and written formats.

Workbook

Inside the workbook is a checklist of all the action items mentioned in the video lesson. Here's where you'll also find your weekly meal plan and corresponding shopping list. Everything you need to succeed for the week is here!

100+ Recipes

You can find 100s of Keto recipes online... but this is the only collection with Keto-Green recipes anywhere! I've collected 100+ delicious Keto-Green recipes so you never run out of yummy meal and snack ideas.

Cooking Videos

I invited my favorite local chef into my kitchen and filmed her making some of my favorite recipes from the Magic Menopause Keto-Green recipe book!

Support Community

You aren't alone in this journey! I've built a safe community for you to share with the other women in the program. It's a private online group and you're going to love it!
Here's the Best Part... I'm Doing The Entire 8‑Week Program Right Alongside You!
Video Transcript

I just want to take a minute to share with you what it will be like to take part in Magic Menopause — how all the different program elements will work together to create amazing changes in your life.

Every week begins with a training video — and in that video I explain the key concepts for that week.

For example...

Week 3 is about detoxing from negative emotions.

Week 4 is about getting more restorative sleep.

Week 5 is about how to increase the love and bonding hormone oxytocin.

After watching the weekly video, you go to the workbook where you have a checklist that contains all your to-dos for that week.

Now... most of the activities change each week as the topics change, but there is one thing that never changes each week — and that is eating delicious food!

So the weekly workbook also includes your meal plan for the week, as well as your shopping list.

When it comes time to make those dishes you'll refer to the Magic Menopause recipe book where all your step by step instructions are.

As you can see, I've done all of the RESEARCH and TESTING and THINKING for you...

That's the hard part!

All you have to do is show up and follow along with my proven plan.

So let's say you're doing that...

Let's say you've watched that week's video, you're enjoying the meals from the weekly meal plan, and now you're implementing the assignments on your to-do list from that week's workbook....

Now if something is not clear, or if you've got some questions about how to make the assignment work for you...

Then you've got 2 chances to get live support every single week:

The first is a live Zoom call with me — I want to see your lovely face!

The second are weekly "open office hours" with my health coaches who are available on Facebook to answer your questions.

Now all of this sounds great, right?!

But here's what makes it even better...

You're not doing this alone because there's the private Facebook Community where you can meet other ladies who are working the plan in Magic Menopause!

These are real women JUST LIKE YOU who are looking for relief from their menopause symptoms.

So many women have shared with me how much the community has helped them.

Sometimes your successes will boost them through their challenges — and other times their successes will be the boost you need to overcome your challenges.

In the community there are many women — as many as 25% of the total group — who have participated in several rounds of Magic Menopause in the past.

We call them our Alumni.

These ladies know a lot about how the program works and they are happy to share their knowledge and experience too.

The main thing you remember is that you are not alone and that we are all in this together...

Even me!

So when I say that "I'm in this with you" I really mean it.

If it's Week 4 and we're working on sleep then I'm taking the Sleep Assessment and optimizing my sleep just like you are.

And on Tuesday of week 4 when you're eating "Thai Coconut Soup" because that's what's on the meal plan...

Then I'm eating it too!

Yes I have all the answers for achieving a magical menopause experience but I still need a tune-up from time to time.

So that's how Magic Menopause works.

I've put over 1,000 women through the program and the results speak for themselves.

That's why I'm completely comfortable offering a money-back guarantee because I know that this program works if you work it.

Check out the guarantee on this page for more info and I look forward to meeting you inside Magic Menopause!
I'm also going to send you my Magic Menopause Success Kit...
...containing $230 of my best-selling health products formulated just for women AND immediate access to these Digital Bonuses...
Success Kit Bonus 1 ($25 Value)

"Keto-pH" Test Strips + Tracking App

By testing your urine 1-3 times a day you can know for sure if you are in fat burning mode (Ketosis) and if your body chemistry is conducive to hormone balance (alkaline pH).To make it simple for you to keep track of your test strip results I've created a simple, beautiful smartphone app.

Success Kit Bonus 2 ($70 Value)

"Mighty Maca Plus" Superfood Drink Mix

Mighty Maca Plus is my proprietary blend of nature's most powerful healing ingredients... all in one delicious drink mix!  Maca root has been used for centuries by women in Peru to boost mood, increase energy, and alleviate the symptoms of menopause.  The other 30+ amazing ingredients are included to detoxify the body and reduce inflammation response. This fantastic formula is gluten-free and contains no nasty ingredients.

Success Kit Bonus 3 ($77 Value)

"Keto-Alkaline®" Protein Shake Mix

26g of easily digestible vegan protein... and ZERO grams of sugar thanks to monk fruit!My "Keto-Alkaline" protein shake mix is a super tasty and super healthy "functional food" that provides a variety of nutrients known to optimize natural detoxification. It also contains a unique and potent blend of vitamins and minerals designed to help your cells create more energy. Organic, non-GMO golden flax seeds are also included in the formula to support healthy hormone metabolism. This superior protein shake mix is vegan, gluten free, and non-GMO.

Success Kit Bonus 4 ($25 Value)

Free Shipping to Anywhere in the US!

I'm going to ship your Magic Menopause Success Kit bonuses anywhere in the US ABSOLUTELY FREE!I've got them ready to ship in my warehouse right now so they should arrive at your doorstep a few days after you join... just in time for the program to begin.

Instant Bonus 1 ($13 Value)

"All Things V" eBook

Vaginal health is a key aspect of your femininity and I meet too many women are struggling with issues like vaginal dryness, discomfort, urinary leakage, discharge and irritation, and lack of sensation ...simply because they don't know that solutions exist! So after 20+ years of being an OB/GYN I've compiled all my knowledge about vulvar-vaginal health into a super-comprehensive 200 page ebook! It's everything you need to know about your lady parts—but were never taught. In my opinion this is required reading for every woman!

Instant Bonus 2 ($11 Value)

"Staying Keto-Green on the Go" eGuide

Staying Keto-Green is definitely doable when you have a fridge full of Keto-Green foods and access to a real kitchen — but it's much harder when you're running errands, traveling or staying in a hotel. So I developed this guide to share my best tips for staying Keto-Green away from home. With the right knowledge and a little bit of planning you can enjoy the feel good freedom and "energized enlightenment" of the Keto-Green lifestyle no matter where you are.
You'll Also Get This Super Sexy "Completion Bonus" When You Finish the 8-Week Program...
Video Transcript

I've got one more really juicy bonus for you when you complete Magic Menopause and send us your outtake form.

It's called Sexual CPR and it's a home study class designed to help you Awaken Your Sleepy Sex Drive and Experience Deeper Intimacy With Your Partner.

Now one of the side effects of doing Magic Menopause is that you'll probably see your libido come back.

Sexual CPR will help you take that new-found friskiness to the next level by teaching you how to...

Find your female pleasure centers — we have many of them!
​Communicate your sexual needs to your man
Find and fix any anatomical or hormonal issues that may be affecting your sex life
​Achieve orgasm easily (even if you've never had one!)
​Keep your relationship sizzling hot — even after decades of marriage and many kids!
And how to use orgasms to ignite all areas of your life!

There's even a class about male sexual health for your man ...or if you don't have a man right now there's a class about dating after 40.

This is a really wonderful course which is why it's one of my top selling programs in my online store for $97...

But I'll give you full access absolutely free at the end of Magic Menopause when you send us your outtake form.
"Do you have any questions for me?"
"Will Magic Menopause work with my favorite weight loss program?"

Probably! Magic Menopause is designed to work hand in hand with any low-carb weight loss program like...

The Atkins Diet
​the Paleo diet
​Mediterranean diet
Weight Watchers
Ketogenic diets
​South Beach Diet

"I have an existing health condition. Can I still participate in Magic Menopause?"

The worse your health is, the better you will feel with Magic Menopause! And the more you need it.

Everything we do is designed to put your body back into a state of balance, with possible improvement to a variety of other ailments like eczema, arthritis, diverticulitis, endometriosis, anxiety, depression, fatigue.

Some of our early participants were even able to reduce the doses of their medications (under the supervision of their physician, of course).
Magic Menopause is not a cure for any disease, but you will probably experience improvement in your symptoms if you stick to my plan.

"Will I have to starve on skimpy salads?"

No way! I love to eat and so my Magic Menopause nutrition plan includes plenty of delicious, hearty foods you will be excited about eating...

As you can see, the foods I recommend are high in healthy fats like eggs, olives, avocado (even butter and cheese!) so they taste great and keep you full for hours.

On some mornings the meal plan does include a shake for breakfast... but I promise you are going to love them. My morning shakes are like having dessert for breakfast, and they will give you a power boost to boot!

"How much time is this going to take?"

If you are like most women, you are running at full speed from the time you wake up in the morning until your head hits the pillow late at night.
And all day long you are taking care of everyone... but yourself!

By the time you make sure your kids, husband, and job are taken care of there is no time for yourself because you think that would be "too selfish."

Well the truth is that the men spend time and money to take care of themselves. They go to the gym, play golf, and watch Monday Night Football... all without feeling guilty!

We women need to do the same; It's time take care of ourselves so we can take care of others.

Unless you are healthy and vibrant and living your most passionate life, your children won't do it either. They learn by watching you, so you can help them through helping yourself!

So even though learning and implementing Magic
Menopause will require you to carve out some time in your busy schedule, the result will be more peace and happiness for you, in your home.

I promise.

"How does Magic Menopause compare to your other menopause programs or books?"

Magic Menopause is my most comprehensive program for women in menopause because you get access to way more SUPPORT...

7 pre-recorded lessons with me
​7 Workbooks
​Your "Magic Menopause Success Kit"
​A private Facebook group


Magic Menopause's 8 week timeline is long enough to help you create new, healthy habits — and that's why you can expect the most drastic transformation when you participate in this life-changing program.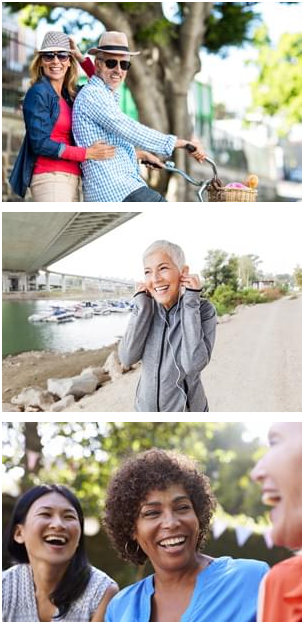 Here's what happens when you join…
You'll get instant access to the Magic Menopause class schedule and your 2 instant bonuses.
​Your Magic Menopause Success Kit will ship out from my warehouse within 1 to 2 business days.
You'll get access to the Magic Menopause "prep steps" to prepare you for when the program starts...
On the following Monday we officially begin the program with Week 1!
Every week for the next 6 weeks I will send you a training module and workbook. 
Now you can get my help at a fraction of the cost of 1-on-1 consultation!
Although I still take on the occasional private client, my rate for 1-on-1 virtual consultations is $700 an hour...

If that price seems outrageous to you then just remember...

I've conducted OVER 10,000 1-on-1 APPOINTMENTS during my 20-year career as an OB‑GYN .

(Chances are, I've seen your exact problem—and I know exactly what you need to do to fix it—which can save you countless visits to doctors who aren't female hormone and anti-aging specialists.)

Because Magic Menopause is a group program, it allows me to serve many women at the same time, and I can charge less for the entire program than I do for a single 1 hour phone appointment!

So if you decide to join us before the enrollment window closes, you will be able to receive 15 hours of pre-recorded and fb group instruction from me for a special low price.

Plus you'll receive $275 worth of bonuses that I will be shipping to your door, at no extra charge to you!

If you still aren't convinced of the value, here's another way to look at it that makes this an easy decision:
"Many women waste $10,000's trying to fix their menopausal problems ... and they still aren't fixed!"
Menopausal symptoms usually last 5-15 years—and postmenopausal consequences can be detrimental—like diabetes, dementia, depression, and osteoporosis.

What is it costing you to feel so bad for that long?

When I was trapped in my own "hormone hell" my business and my family suffered right along with me.

If you really think about this, you'll realize it's costing you FAR MORE not to take action.

Many women waste $10,000's on...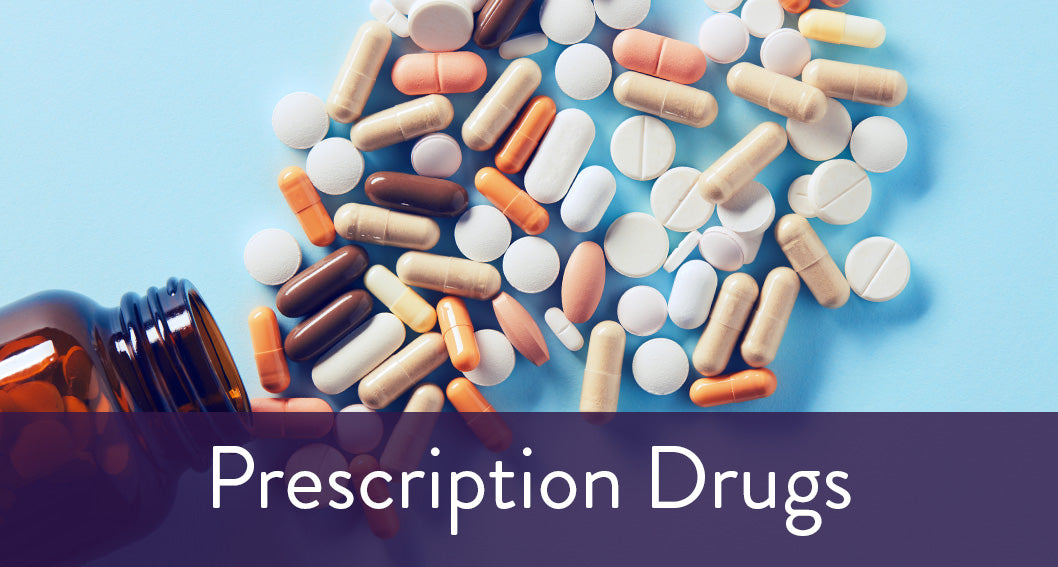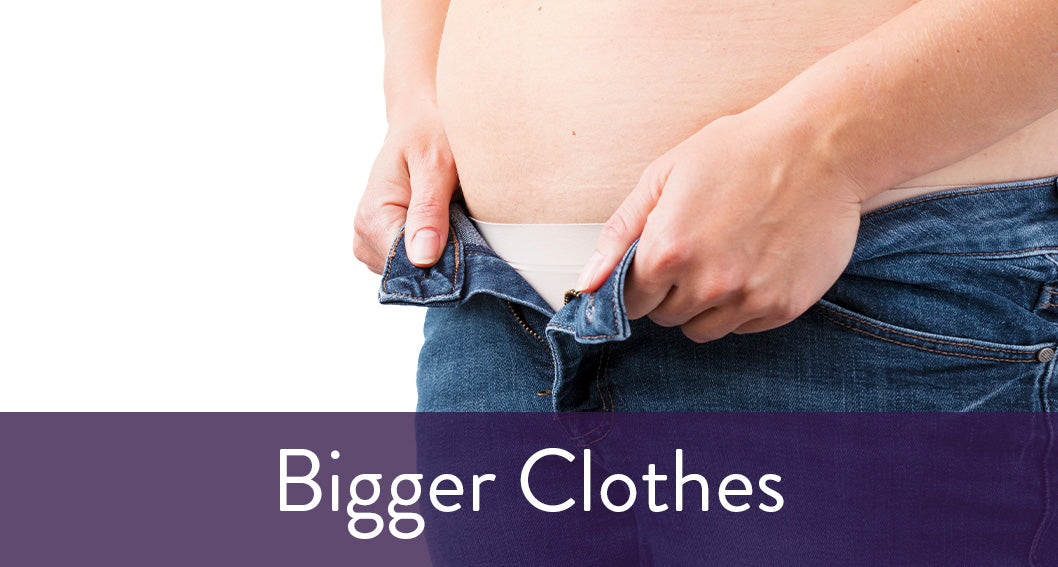 ...but none of those actually fix the ROOT CAUSES of hormone imbalance like Magic Menopause does!
Still Not Sure? I promise that Magic Menopause will work for you... or I'll refund your money!
Video Transcript

I have seen countless lives changed for the better by my Magic Menopause program.And I know — without a doubt —- that if you work my plan, my plan will work for you.That's why I am pleased to offer you my "Pure Magic" 100% Money-Back Guarantee:If you follow my 8-week Magic Menopause protocol — and your menopause symptoms aren't drastically reduced — then I'll gladly give you a 100% refund!You've got nothing to lose... so join us!
When You Join Magic Menopause You're Helping Women and Children Around the World Recover from Traumatic Events
Video Transcript

When you purchase anything from my company — including Magic Menopause — you are helping support the Garrett V Bivens foundation.That is a non-profit organization I formed in memory of my son Garrett who passed away in a tragic accident when he was just 18 months old.My family and I suffered a lot of trauma when that happened, but now that we've recovered, we want to help other women and children recover from traumatic events.So far, the Garrett V Bivens Foundation has helped fund...The House of Hope — a rehabilitation home for girls who were victims of human traffickingThe rebuilding and resupplying of the Fruto de la Vid Christian Academy in Gurabo, Puerto Rico after it was devastated by hurricane MariaScholarships for young women striving to make the world a better community...and so many more worthwhile and wonderful projects!So when you decide to join Magic Menopause you're not just doing something good for yourself and those you care for...You're bringing love, compassion, peace and healing to broken hearts who really need it...all across the world.Thank you.
No Risk Reservation Form
"Yes, Dr. Anna! I'm ready to experience my own Magic Menopause transformation!"

Save 33%

$697.00

Normal Price: $1,040.44

Total Savings: $343.44

​7 "Magic Menopause" video trainings + workbooks ($1,000 value)
​Private online support community (priceless)

SUCCESS KIT BONUS 1: "Keto-pH" Test Strips + Phone App ($25 value)
​SUCCESS KIT BONUS 2: "Mighty Maca Plus" Superfood Mix ($70 value)
​SUCCESS KIT BONUS 3: "Zero Gram Sugar" Protein Shake Mix ($77 value)
​SUCCESS KIT BONUS 4: FREE SHIPPING IN THE US! ($20 value)

INSTANT BONUS 1: "All Things V" 200 page ebook ($13 value)
INSTANT BONUS 2: "Staying Keto-Green on the Go" guide ($11 value)
COMPLETION BONUS: "Sexual CPR" home study program ($497 value)

Supported payment methods:

Ships to the USA Only

The Best is Yet to Come!
You've spent many decades earning and learning.

Now it's time for returning; inspiring the younger generations with your wisdom and experience.
But if you want to give freely and abundantly it can only come from an abundantly overflowing cup.

No more running on empty and burning yourself out!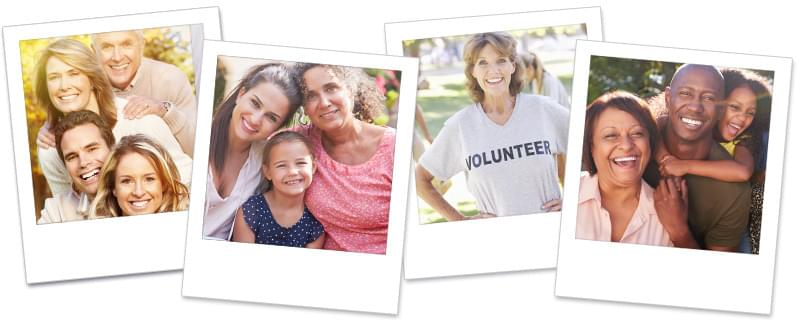 Let's work together to make sure you're as healthy, vibrant, and connected as possible during this special new stage in your life.

I look forward to helping you experience a magical Menopause!

Sending You Love,
Dr. Anna Cabeca
Dr. Anna Cabeca, DO, FACOG, ABOIM

P.S. When you have great health you have 1,000 wishes—but when you don't have great health you only have 1 wish. (Think about that one for a moment.) You can't put a price tag on how good it feels to wake up every day in a sound mind and body. You accomplish more, you get more of what you want, and everyone around you is happier because they feel your joy. I created this program with YOU in mind—so join us!
"Women's Health is Truly Blessed"

"Dr. Anna Cabeca brings an extraordinary level of academic expertise, passion and compassion to the art and science of medicine. She approaches patient care with a wide lens that gives her a far reaching perspective encompassing a wide range of factors that play into the delicate balance between disease and wellness. The field of women's health is truly blessed by Anna's gifts."


David Perlmutter, MD
New York Times #1 Bestselling Author of Brain Wash, Brain Maker, and Grain Brain

"Rare in Doctors Today"

"Dr. Anna Cabeca is my go-to for women's restorative and sexual health. She combines an impressive medical background and encyclopedic knowledge with a kindness, compassion, and humor that's rare in doctors today. And she created one of my favorite and best-tasting green drink powders available. I can't recommend her highly enough!"

JJ Virgin CNS, CHFS
Celebrity Nutrition & Fitness Expert
NYT Bestselling Author of The Virgin Diet & The Virgin Diet Cookbook

"A Rare Expert!"

"Dr. Anna Cabeca is a compassionate and knowledgeable physician and educator, a rare expert who takes a comprehensive health-focused approach to the complexities of hormonal balance and healthy aging."

Dr. Nalini Chilkov, L.Ac., O.M.D.
Founder, Integrative Cancer Answers