Attention: Women Over 35
"Gynecologist and Sexual Health Expert Reveals How You Can Awaken Your Sleepy Sex Drive, Experience Deeper Intimacy With Your Partner, and Tap Into An Overflowing Wellspring of Passion and Energy!"
"I'm enjoying sex now. I even initiate!"

"We communicate on a much deeper level."

"We both feel so revitalized"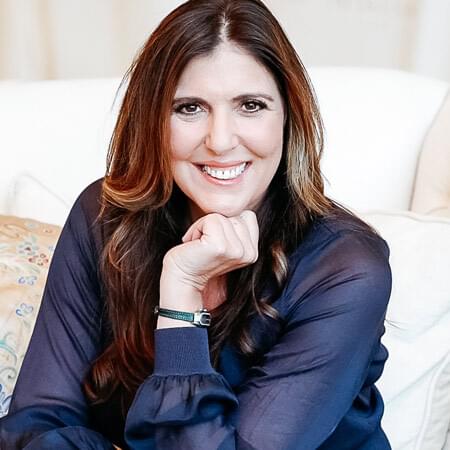 To: Women experiencing low sex drive or an unsatisfying sexual relationship who want to get their "groove" back
From: Dr. Anna Cabeca, Gynecologist, Sexual Health Expert and Women's Health Expert
Whether you're a woman in your late childbearing years, a woman in the midst of the "change of life," or even well into menopause, your optimal state of being is to feel vital and energetic, passionate and sexy. When you're in this state, you feel like you can handle whatever life sends your way.
The problem is, too many of us don't feel passionate or sexy at all. We're busy, stressed, and tired. We fight with our partners. We yell at our kids. There's an illness or death in the family. Our hormones are going haywire and we're trying our best to hold it all together. It's no wonder our sex lives have gone down the drain!
Life happens. Bad stuff happens. But will we let this get the best of us? Will we let ourselves go, disconnecting from our sensual bodies, never to feel the delicious warmth of connection, intimacy, and sexual satisfaction again?
If you're like me and many of the women I work with, you're not wiling to give up on this "yummy" part of yourself, but you're not sure where to start to re-create the life you want. You crave:
More excitement
and anticipation
More orgasms
more often
More sensuality
and femininity
More passion and
energy in daily life
More connection
with your partner
More productivity
and performance
Who Am I and Why Should You Believe What I Say?
My name is Anna Cabea and I'm an OBGYN, women's health expert, and the author of the best-selling book The Hormone Fix. 
I have credentials in the areas of functional medicine, age management, and regenerative medicine, but I don't think those are what uniquely qualifies me to speak to you about women's sexual health.
What I really want you to know is that I've been in practice for over 20 years, and during that time, I've helped thousands of women to rediscover their sex drive and re-connect with their partners through my unique evalutations, cutting edge clinical therapies, and sex education tailored to the specific issues of women in their 40s, 50s, 60s...and beyond!
The women I have helped are all wonderful, intelligent women with careers and families who are at their wits end, bewildered as to why they've lost their desire and feel so "passionless."
They would tell me things like...
"I'm not interested
in sex anymore"
"Sex is painful" or
"I can't orgasm"
"I love my husband
but don't want sex"
Through many years of study, clinical practice and personal experience, I have come to understand the constellation of factors contributing to the declining sexual drive of many women in the prime of their life.
New 8-part Online Program
If you're ready to learn the SECRETS to reigniting your sex drive, experiencing more deep, soul-satisfying sexual pleasure, and reconnecting with your partner -- so you can experience true intimacy -- then do NOT miss out on this opportunity to learn from one of the most accomplished and knowledgeable women's sexual health physicians in the country!
It doesn't matter where you are. You can join us and we'll work together as a team to learn the key strategies to regaining intimacy and revitalizing our sex lives. We'll learn how to apply them, and you'll have plenty of opportunities to get your questions answered.
This program is an important investment in yourself that pays life-long dividends in good health, better energy, and a zestier sex life!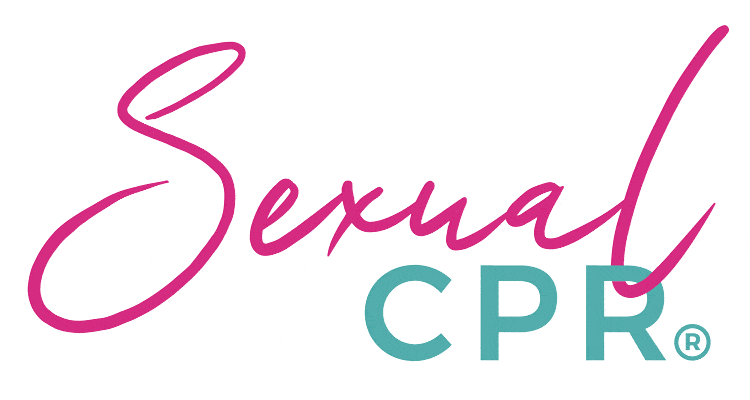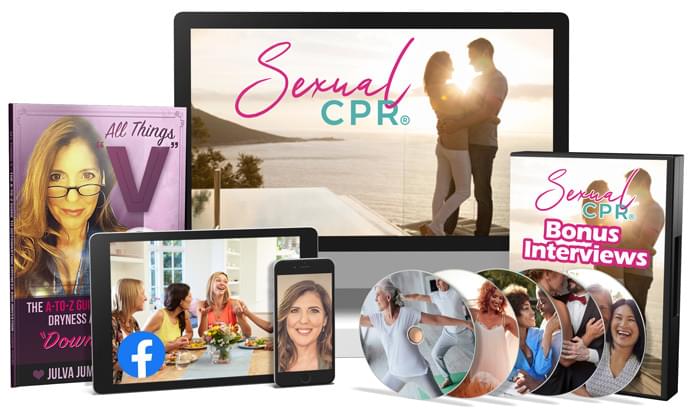 This exciting online "home study" course will teach you how to...
Get excited about sex and stay present during intercourse!
​Communicate your sexual needs to your man (in a way he appreciates) without hurting his fragile ego! 
Find and fix any anatomical/hormonal issues behind your low (or non-existent) libido!
​Achieve orgasm easily (even if you've never had one!)
Keep your relationship sizzling hot — even after many years of marriage and many kids!
Use orgasms to ignite all areas of your life!
"There is Help!"
"I want to start by saying 'wow, you are amazing!' Thank you so much for making me feel good about myself. I have struggled for many years with anxiety, depression, low sex drive, fatigue, endometriosis, chronic UTIs, abdominal pain, pain during sex and the list goes on and on! Every time that I go to my regular doctor (primary and ob/gyn), nothing is ever resolved and I feel as if I am crazy. I now know that I am not crazy and that there is help!"
- Monica D
C L A S S  # 1

Call 911! My Sex Drive Has No Pulse!!

The single most important thing you can do to improve intimacy
How to get your man to open up and communicate with you
​Learn how to love your body — no matter what it looks like! 
​What you can eat to improve your libido (and what foods to avoid) 
​How to set the stage for increased intimacy and sensuality 
Common conditions that can decrease your libido — and how to fix them 

C L A S S  # 2

Sexual Resuscitation 

How your delicate dance of hormones affects your sexual health  
The types and causes of hormone imbalances that can leave you feeling tired, grumpy, and frumpy 
How hysterectomy (with and without ovaries) affects your sexual response 
7 ways to balance your hormones so you feel happier and more relaxed 
3 ways to naturally turn up the volume on your "sexy hormones" 

C L A S S  # 3

Anatomy of Sex

How we were designed for intense, toe-curling pleasure 
How to identify the pleasure zones hiding all over your body 
Exercises to strengthen the pelvic floor so you only pee when you want to 
The mythic "G" Spot - what it is, where it is, and how to find it 
How to recharge your body for "ooh la la" sex!

C L A S S  # 4

Orgasm, Oxytocin, and The Brain

Why an orgasm a day is more effective (than an apple) at keeping the doctor away! 
How stress and PTSD affect your sexual interest, response, and desire, and your ability to connect 
Top 5 ways to get your body to naturally release more of the stress-busting "love hormone" 
How to achieve orgasm whenever you want! 
How to optimize your brain for sexual response and desire
"Enjoying My Life"
"I was struggling with disruptive hormones, the pressures of being a busy mum, and desiring a lift in intimacy. Sexual CPR opened my eyes to things I hadn't even thought were related. It is a holistic program that has you look and adapt to your individualistic self. As with all good things in life, they take time and it's good to know that you can revisit the program whenever you need to, and I do. I now enjoy my life in all aspects...including the intimate joys of sexual pleasure."
- Rikki B.
C L A S S  # 5

Better Orgasms Now!

with Michelle Alva

Michelle Alva is a pelvic floor physical therapist and an expert in the female body. She's been able to help women learn to have multiple, whole-body orgasms — even women who've never orgasmed in their entire life!

In this very honest interview-style class you will learn...

How false subconscious beliefs can sabotage your orgasms 
Simple techniques that can elevate your climaxes to a higher level 
The #1 mistake that men make in the bedroom (it's easy to fix!) 
The "sacred surrender" technique that will help your man become more emotionally open 

The class also comes with a companion guide called The Cartography of the Clit that reveals all 9 pleasure centers found on your clitoris. (Yes, there are 9 of them in that teeny, tiny space!!)

C L A S S  # 6

Dating After 40

with Lisa Daily

Lisa Daily is a dating coach and the author of six books including "How to Date Like a Grown-Up." 

Women of all ages flock to her popular Dream Girl Academy at and events across the US. Lisa has done more than 2000 radio and TV interviews and she appears as a real-life dating expert in the movie "Hitch" starring Will Smith.

I recently asked Lisa what women over 40 need to know about dating and this is what she told me...

How to know when it's time to start dating again — and when it's the right time to introduce your new man to your kids
The #1 factor that decides if a relationship will work out 
The red flag to watch out for that tails you he's controlling or manipulative 
What types of dates you should go on (and what types you should avoid) 
What women over 40 should know before they re-enter the dating scene

C L A S S  # 7

Sexual CPR for Men

with Dr. Jeff Life

Dr Jeff Life started his health and fitness journey at age 57 -- and now at age 80 this great -grandfather is in better health than most 30 year olds! You've probably seen his incredible photos and wonder if they're Photoshopped. Well I've known Dr. Life for 15 years now so I can tell you… his photos are 100% real!

Here's what Dr. Life reveals during our time together...

How to help your man biohack the aging process and reverse the effects of Andropause (male menopause)
Why erectile dysfunction is an early warning sign of another deadly disease (the #1 cause of death and disability in men!) 
7 tips for male sexual fitness that will help your man last longer in bed 
Which supplements your man needs to achieve optimal health 
The benefits (and dangers!) of testosterone replacement therapy

C L A S S  # 8

Mars + Venus: Starting Over

with John Gray

John Gray is the author of the world-famous book "Men are From Mars, Women Are From Venus" plus 15 other books on love, sex, and relationships. I've spoken alongside John for many years now but in this interview I learned things that I've NEVER heard him say before! (He used to be a celebate monk for 9 years!) 

In this interview we laugh, John cries (really!) and together we uncover some amazing gems like...

Steps and tips for grieving after a breakup, divorce, or death of a spouse 
The super inexpensive supplement that can dramatically improve your mood — you won't find it at ANY health food store! 
A common male sex mistake that may be lowering your man's testosterone 
A common female sex mistake that can make it harder to climax 
Strategies for reaching the very highest levels of sexual ecstasy with the one you love
Private Online Community

When you're having sexual health challenges it's easy to think that you're the only one — because this isn't something most women are open about.

Well I want you to know that you are NOT alone! 

There are SO MANY other women out there who struggle with these issues, and in the Sexual CPR Private Online Community we support each other through our problems!

Even though we're all spread out all over the world we're still able to reach out and connect with each other online. 

If you're worried about privacy (after all — this is a sensitive topic) don't worry because this community is PRIVATE and INVITE-ONLY... so only other Sexual CPR members can see what goes on inside the group. 

Q+A Call Recording

When you decide to join Sexual CPR you'll also get access to the recording of a live call I did to answer real-life questions from women just like you.

"A Safe Space"
"My sex drive was gone and I wanted help getting it back. I love my husband so much and was missing that part of our relationship. With Sexual CPR I now have a way to get support. It is comforting to know that it is a safe space and it is okay to talk about. It has also given my husband and I a resource that we can share together."
- Rhonda G.
Get started with Sexual CPR today and you'll also get instant access to these 6 amazing bonuses...
Bonus #1

All Things V

Vaginal health is a key aspect of our femininity and too many women are struggling with issues like...

Vaginal dryness
​Discomfort
​Urinary leakage
Discharge and irritation 
Lack of sensation

...simply because they don't know that solutions exist! 

So after 20+ years of being an OB/GYN I've compiled all my knowledge about vulvar-vaginal health into a super-comprehensive 200 page ebook!

It's everything you need to know about your lady parts (but were never taught) and in my opinion this is required reading for every woman!

Bonus #2 

Loving Your Lady Bits

with Dr. Brianne Grogan, DPT

Dr. Bri is a respected voice in the field of women's health and wellness and is loved for her down-to-earth, compassionate approach. Her own postpartum depression and pregnancy-related pelvic floor dysfunction led Dr. Bri to the work she does today.

In my interview with Dr. Bri here's what she reveals...

What women really don't want to talk about - but must!
Why the pelvic floor is vital to feminine health and how to protect it 
The pelvic exercise everyone is doing wrong 
Pelvic floor therapies and exercises that can prevent the need for surgery for incontinence, prolapse, pain, and even hip replacement! 
Dr. Brianne Grogan also gives you a link to her best workouts and the first two chapters of her book for free.

Bonus #3 

Healing Your Libido

with Dr. Keesha Ewers

Dr. Keesha Ewers is an integrative medicine expert, doctor of sexology, psychotherapist, best-selling author and mother of four. After conducting the HURT Study in 2013 (Healing Unresolved Trauma), she developed the HURT Model for understanding how past childhood trauma impacts adult health.

Here's what Dr. Keesha and I discuss in this eye-opening interview...

Why "held onto hurts" from childhood can weaken your libido as an adultWhy the pelvic floor is vital to feminine health and how to protect it 
How today's triggers can reveal your childhood traumas 
The #1 predictor of a strong libido (it's not hormones!) 
Several methods you can use to start healing your libido today
​The most powerful libido healing practice on earth

Bonus #4

Finding Love in 90 Days

with Dr. Diana Kirschner

Dr. Diana Kirschner is The PBS Love Expert, a psychologist and bestselling author. Over the past 20 years she's helped tens of thousands of singles and couples to find the relationships of their dreams.

This is all the juicy stuff we cover during our time together...

The "rule of 3's" that all single women should live by
How older women can become more attractive than younger women
How to write an online dating profile that attracts your perfect match
What men really want from a woman (it's not sex!) 
​The #1 signal that your relationship is heading towards the danger zone
​A 10-minute exercise that can bring you back from the brink of divorce

Bonus #5

Keeping The Spark Alive

with Arielle Ford

Arielle Ford's mission is to help women Find Love, Keep Love and Be Love. Arielle is the author of eleven books, including the international bestseller, The Soulmate Secret and Turn Your Mate Into Your Soulmate. She has been called "The Cupid of Consciousness" and "The Fairy Godmother of Love."

You DO NOT want to miss all the goodies Arielle shares in this interview...

The truth about online dating that nobody's talking about
3 things every woman should do before the 1st date
How to train your man to make you happy
What really motivates men (more than sex!)
​The 1 question that can save your marriage
​What you can do to fix marriage-ending "irreconcilable differences"

Bonus #6

How to Save a Stale Marriage

with Alison Armstrong

Alison Armstrong is passionate about Partnership and an expert on masculine/feminine dynamics. She is a sought-after speaker in the areas of gender differences, sexuality and relationships and is the author of The Queen's Code.

Her interview is so good — here's what we talked about...

The cultural fallacy that pushes men away 
The biggest mistake women make with men
What every woman needs to know about her own testosterone levels
The real reason men look at other women
​Mad at your man? Here's the instant cure...
​The false belief that ends most marriages
​The courageous question that can save your marriage
Love Letters for Sexual CPR! 
"Like When We Were Dating!"
"We had not been having regular sex for several months. I really had no desire for sex, and I felt horrible because I knew my husband needed it to feel close to me, but the thought of the act was not appealing because it was so painful. But even before it became painful, it was just another chore to check off my list of things to do for the day.I now experience more desire to have sex and to be with my husband. I dress the part (put on something sexy and attractive), and we also make out more like when we were dating in college. I just feel like I am more open to my husband, and allowing myself to be the woman God created me to be, instead of just going through the motions. I want to please my husband and make it an experience for him."
- Michelle F.
---
"A Wonderful Journey!"
"Our kids are now seniors and so there have been many years of driving kids to school, practices, games, fixing family dinners, doing laundry, etc.
I work full time too, so I've been exhausted for years! Being chemically out of balance and exhausted has prevented me from having the deep, loving relationship I wanted to have with my husband. Over the years, we somehow managed to keep it together though. Now to complicate things, along comes menopause.
The information you've shared in the classes has opened my eyes to all the ways of getting back to sensual living. My husband is noticing the difference and is eager to learn also. (I can't tell whether this journey is more fulfilling for me or my husband.)
I am learning that being feminine and sensual creates a comfy body, a warm and confident emotional life, a clear mental purpose, and a profound spiritual maturity. I know now that I can be feminine and yet strong.
These days, I'm feeling wonderfully rested, sexy and grateful that I learned these things before it was too late. Thank you, Dr. Cabeca, for helping me get there. Gotta go…my husband is calling me to meet him in the hot tub. How fun is that?"
- Krisann S.
---
"A Great Sex Life!"
"I had no interest in sex. I was having a lot of pain with my menstrual cycles. My original doctor recommended a hysterectomy and I was hoping it would help, but it didn't; it actually made things a lot worse. I was frustrated and so was my husband.
That's when I sought you out — and I'm doing really well now. I feel balanced and good. My husband has even noticed how much faster I come to orgasm too!
My advice to other women is do not give up. Find the right physician. There are treatments and hormones that can help you can have a great sex life at any age."
- Terri
---
"Initiating Sex Again!"
"I struggled with no libido for decades and it worsened after my breast cancer diagnosis. Dr. Anna gave me the tools and knowledge to reclaim passion for my life and with my husband… giving us the best years of our lives and marriage! I was even initiating sex again. Our 30th wedding anniversary was our sweetest. I love you Dr. Anna"
- MaryAnn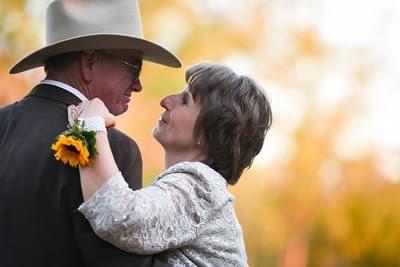 From MaryAnn's husband: "After 30 years of marriage I thought it was over, but your program put the twinkle back in my bride's eyes, Doctor Anna. Thank you for giving me my baby back."
You've Got Questions...
I've Got Answers!
It's been so long since my partner and I had good sex, it feels hopeless. Can your program really help me?
Absolutely. There are many reasons why sexual frequency and satisfaction diminish in long term relationships, but they aren't mysterious. There are very specific causes and strategies for figuring out what the issues are in your relationship, and for addressing them, one step at a time. My program is designed for a woman in your position.
I've never been able to achieve orgasm easily, even when I was 20. Why would that change now?
For a small percentage of women, achieving orgasm has never been difficult and continues to be a regular occurrence during sexual interaction with a partner. For the rest of us, however, it's a bit trickier. The thing you need to know is that teaching your body how to orgasm is a learned skill. In this course, you'll learn specific exercises and approaches that will allow your body to naturally open to orgasm (without ever feeling pressured or forced), no matter how long it's been since you had one, and no matter how old you are.
Is this material really something that can be learned online? Isn't it more experiential?
Good point. While the material is well suited to teaching online—through webinars, teleclasses, and digital materials—we all know that information alone does not physically transform people. Your part is to take the recommended exercises and instructions and actually practice them. If you are not willing to try something new, this course probably isn't for you.
It's been so long since I felt intense sexual desire and all the drama that goes with it. I'm not sure I want to go back to that. Why is it so important?
First, drama is never important, so just don't participate in it! But sex IS important for our overall health and wellbeing because it makes us feel connected to another human being in the most intimate and profound way. Plus, it's like a detox and recharge all at once. I compare sexual satisfaction to being "plugged in" to a deep well of energy. When you have access to this energy, your whole life expands. You feel more positive and productive. You're happier, and are able to achieve your dreams and goals with more grace and ease.
I don't have a partner right now. Should I wait to take the course until I do?
Don't wait! Take the course NOW so you'll be in a passionate and open place, ready for that special person to walk into your life. Imagine how thrilled they'll be to have found such a sensual, sexually well-versed lover!
It's so expensive – I can't afford it right now.
Let me put this into perspective for you. What is it costing you NOT to address the loss of your sex drive? Think about the hours, day, weeks, months you've spent in a grouchy mood, nagging at your partner, feeling disconnected. Do you think this works with or against your ability to be more productive, make more money, and have more satisfying interactions with everyone in your life – including your kids, your colleagues, your friends, and even the local grocery store clerk? If you think about how your life would change in so many ways – both tangible and intangible – by reinvigorating your sex life and reconnecting in a deep way with your partner, is it worth less than the price of an hour with a therapist?
I have sexual abuse and trauma in my past. Will the course address those issues and be relevant for women like me?
I can relate to this, and I know many women in the course will too. While this is not a course specifically about healing sexual trauma, we will not ignore it either and will address the topic with the utmost care and respect.
I was raised in an environment where it was taboo to talk about sex or dress sexy. I'm still uncomfortable with it and don't like it when women are overtly sexual. Frankly, I'm not convinced that sex is that important. Why would someone like me want to join?
A great sex life is vital for our physical and emotional health at EVERY age! The "love hormone" Oxytocin can help you fend off stress, enjoy better sleep, boost your immune system, and balance your hormones... and all of that will help you look and feel years younger. You don't have to dress sexy to enjoy all these great health benefits either — in fact I like to leave something to the imagination (if you know what I mean).
I am overweight and embarrassed by my body. I don't even want to think about having sex until I've lost weight. Is now the right time for me to do this course?
Did you know that some of the sexiest women I've ever known were considerably overweight? It's true. Your body size is not the issue. How you feel about yourself determines whether you feel sexy and are perceived as sexy by your partner. If you are willing to open to the possibility that you are a desirable, sexy woman — just as you are right now — then you can experience amazing intimacy and connection with your partner. This is 100% true, but you must be willing to take the leap to experience this for yourself. Besides, I have found that the best way to start losing weight is to start enjoying life and having fun. When you are satisfied in other areas of your life, you have less desire to overeat and tend to be more active.
Imagine what life would be like if you could...
Feel Confident in your body

Enjoy sensual living every single day

Get him to love you how you like it

Tap into a source of youthful energy

Look and feel so much younger

Go deeper with your partner
"I Now Feel a Passion!"
"From the time of a young adult, I struggled with opening myself to be vulnerable to my husband which resulted in our sexual intimacy not reaching its full potential. I felt like I couldn't cut loose if you know what I mean. What I realized after taking Sexual CPR is that I didn't completely know my female sexual ability. Dr Anna taught me that I wasn't the only one struggling with this and walked me through the emotional connection of true intimacy. I now feel a passion for my husband that is driven from a deep desire to not only bring pleasure to myself but to him also. "
- Lori R.
My "Get Turned On" Guarantee
I'm so confident in my Sexual CPR program that I'm willing to offer you this guarantee...
Follow my Sexual CPR protocol for 30 days — and if your life isn't 100% sexier, juicier, and more decadent — I'll gladly give you a 100% refund!
The fine print: We offer a 30-day 100% satisfaction no questions asked guarantee on Sexual CPR. If you've been following all of Dr. Anna Cabeca's instructions you are guaranteed to see results. If within 30 days of the start of the program you feel dissatisfied, you may be removed from the program and get fully refunded.
Zero-Risk Enrollment
Sexual CPR®

8 Sexual CPR video trainings

Private Sexual CPR Online Community

Q&A Call Recording

Bonus #1: "All Things V" eBook

Bonus #2 "Loving Your Lady Bits" interview

Bonus #3 "Healing Your Libido" interview

Bonus #4 "Finding Love in 90 Days" interview

Bonus #5 "Keeping The Spark Alive" interview

Bonus #6 "How to Save a Stale Marriage" interview

60-day money back guarantee

Supported payment methods:
"So Revitalized!"
"I am 70 and my spouse is 73. I never thought we could reconnect sexually at this age but we did thanks to Dr. Anna's patient, compassionate help!
Menopause totally tanked my libido, and that really caused relationship issues with my spouse. Sexual CPR was my last attempt to turn things around and hopefully reconnect.
I've learned so much from Dr Anna about hormones and my own physiology and anatomy. I shared some of this information with my spouse and it opened up a healthy dialog. We agreed to take it slowly and experiment and it brought us closer because of this intimacy. We are now having sex on a regular basis again and feel so revitalized. Thank you so much Dr Anna!"
- JoAnn W.

Get ready to see the world with fresh eyes and ignite all areas of your life!
As soon you begin applying the lessons from Sexual CPR you'll begin experiencing life in a more beautiful, sensual way.
I know this sounds a little "over the top" but I promise you that colors will begin to look brighter and music will even sound sweeter.
You'll find that irritating people and situations — bad drivers, slow cashiers, and even your annoying brother-in-law — aren't even able to remove the huge smile that permanently resides on your face.
And the mundane tasks of life — like grocery shopping, going to the bank, and washing dishes — all those boring chores will seem magical!
Here's the best part...
This blissed-out state of love and connection will give you all the energy you need to power through your daily To Do list — so you'll be getting more done— and you'll be enjoying yourself along the way.
In fact...
You'll wonder how in the world you've even been able to make it this far without this knowledge.
So if you're tired of trudging through life I urge you to register for Sexual CPR and let love light the way.
Wishing You a Vida Pura,
Dr. Anna Cabeca, DO, FACOGPS
You were made to experience the joy that comes from exquisite sexual pleasure and connection with that special person in your life! I promise you there's a better way and I've spent my entire professional life figuring it out. Register for Sexual CPR now and you'll soon see exactly what's been missing. You can never go wrong in investing in yourself and your health. It's the best gift you can give yourself and your family.
Choosing a selection results in a full page refresh.