MenuPause is ready to launch!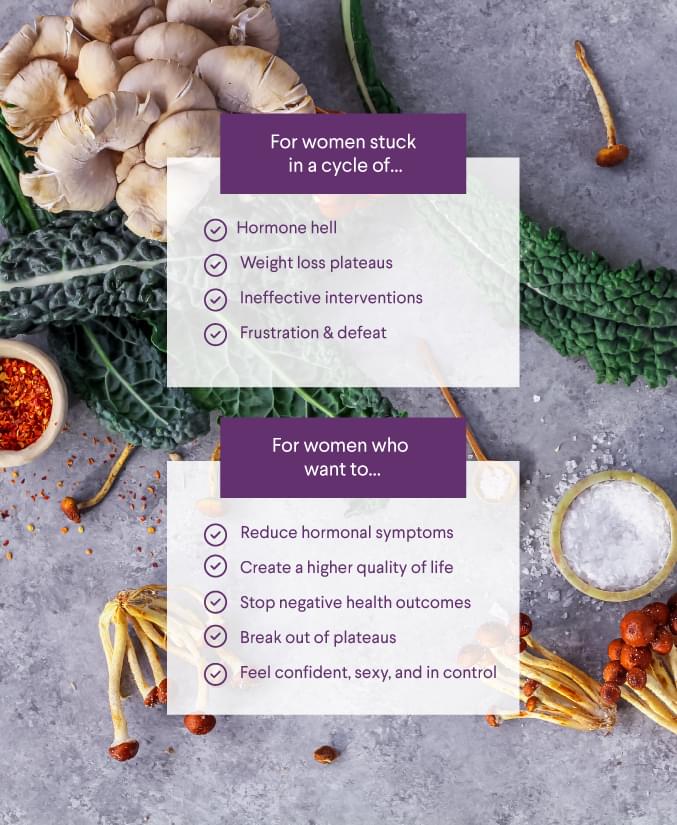 Who is MenuPause for?
Before, during, and after menopause, hormones can throw women into a frustrating cycle. Millions of women put up with fatigue, brain fog, low libido, joint pain, night sweats, constipation, hot flashes, and frustrating weight gain that's harder than ever to lose. And sometimes, despite their best efforts, they end up stuck..
But here's a secret most women don't know:
By shifting our diet to support our hormones, we can start reducing all of our symptoms, including that stubborn weight gain.
In my new book, MenuPause, I'm sharing 5 fantastic, nourishing eating plans that provide the key to living healthy, energetic, unlimited lives.
MenuPause is for every woman going through hormone hell, stuck on a plateau, or stalled out on her health journey.
For every woman who is ready to be empowered and in control of her health and her life.
For every woman who wants to love her life and body, no matter her age.
What's in MenuPause?
Essentials of the hormone-food connection​
3-day gut healing method​
5 symptom-based approaches​
6-day meal plans

125+ fantastic recipes​
Shopping lists​
Success strategies​
Menopause wisdom from around the world
These are just some of the recipes you will find in the book.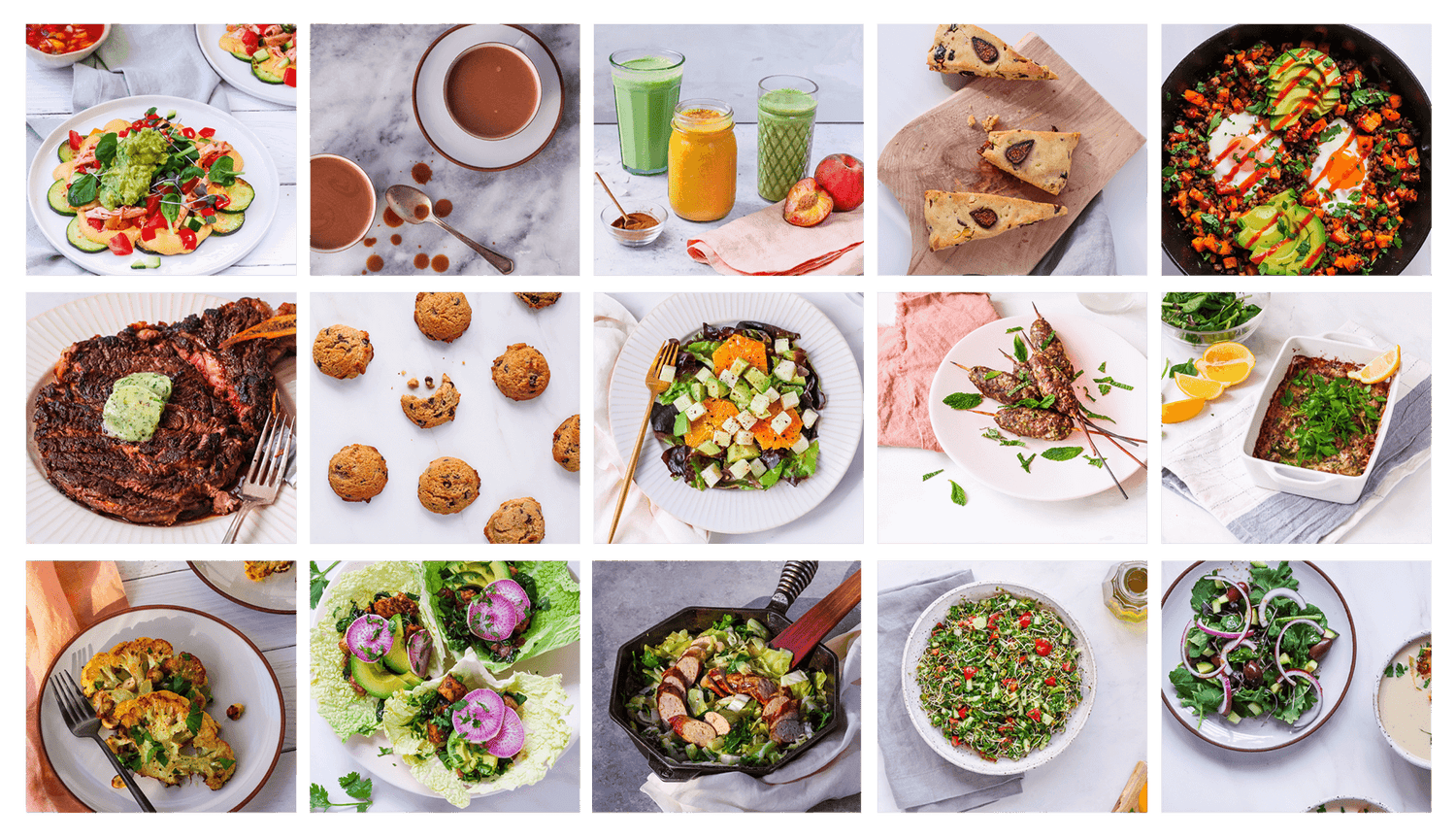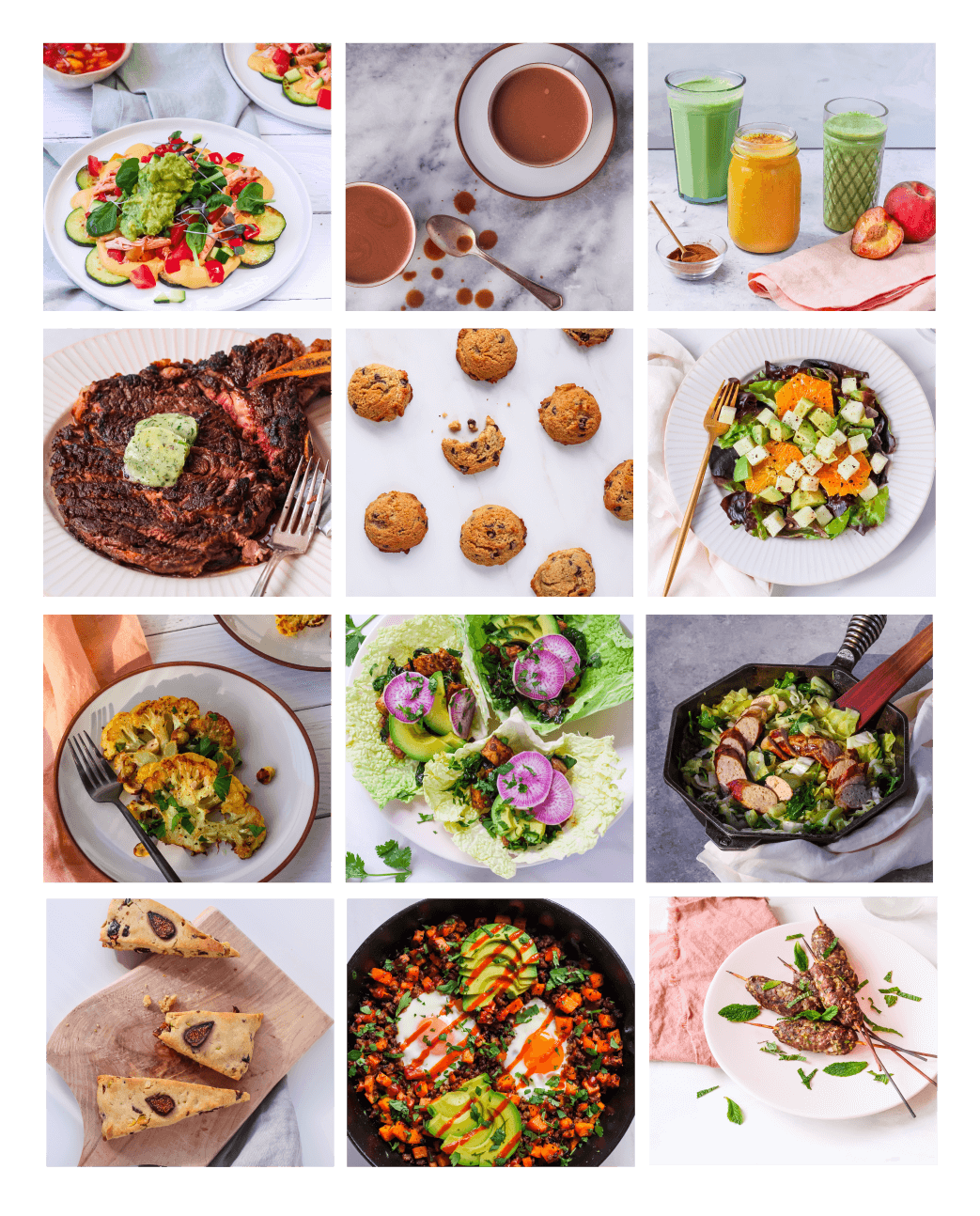 What the experts are saying
"Dr. Cabeca's brilliant new book is a must-read if you want to free yourself from creeping weight gain, brain fog, hot flashes, and other menopause symptoms."

— DR. KELLYANN PETRUCCI

NYT bestselling author of Dr. Kellann's Bone Broth Diet

"Fuel the hormonal shift of menopause with these creative, internationally-inspired recipes, and thrive."

— DR. SARA GO TTFRIED

NYT bestselling author of The Hormone Cure

"Dr. Anna beautifully helps us use food as our first medicine, helping women break through the weight blocks, hot flashes, mood shifts, and more. Blending a solid science-based approach with great recipes, the journey back to you starts right here." 

— DR. TASNEEM BHATIA

Author of The 21-Day Belly Fix and Super Woman Rx
Pause… and propel to progress
About Dr. Anna Cabeca.
Dr. Anna Cabeca, DO, OBGYN, FACOG, is triple-board certified and a fellow of gynecology and obstetrics, integrative medicine, and anti-aging and regenerative medicine. She has special certifications in functional medicine, sexual health, and bioidentical hormone replacement therapy.
For the past 25 years, she's served 10,000+ women in her private practice— and millions more through her books, online videos and articles.
When her own health took a troubling turn during menopause, she sought out the wisdom of healers around the world. She learned that modern medicine and time-tested natural remedies are not at odds. Working together, they create indisputable results and true well being. Using delicious, healing foods and simple lifestyle changes, Dr. Anna reclaimed her health and life.
As a result, she developed the Keto-Green lifestyle, which has helped thousands of women breeze through menopause and experience a joyful transition to the next stage of their lives.